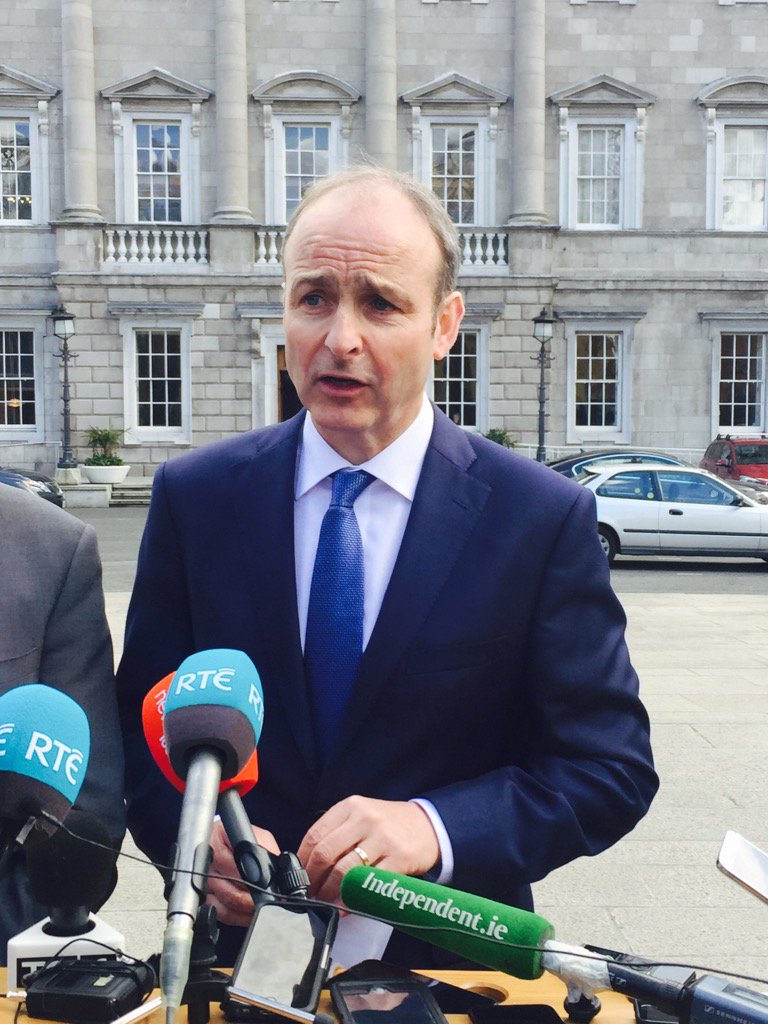 The week  the election results were all done and dusted Derek Mooney, a former government adviser, stated on the Friday Forum that under no condition will there be a grand coalition between Fianna Fail and Fine Gael and that continues to be the case.
This afternoon at a press conference on the plinth at Leinster House Michael Martin, the leader of Fianna Fail, stated that he had contacted the acting taoiseach Enda Kenny. In it he stated that they would have talks with  Fine Gael should a government not be formed by Wednesday. But unless the acting Minister for Finance, Michael Noonan, can put some sort of spell on the Independents it looks highly unlikely anything will come out of that.
Obviously, Mr. Martin would love to lead a minority himself but no matter how you look at that he just hasn't got the numbers,  which mean that the only way to solve it is to  have a Fine Gael minority government supported by Fianna Fail but  a veteran Fine Gael TD completely dismissed it as unworkable.
The other factor in this equation is that while Fianna Fail TD's would more than likely investigate a grand coalition they know fully well that their grassroots certainly wouldn't.
About the only unique thing that came out of today's developments is that Michael Martin took the initiative in calling the taoiseach but that's about it!